I've just been reminded that this blogging thing isn't just the internet-equivalent of hanging pictures on your mother's refridgerator door, but also a social thing. Thus - I'm going to tell you about some neat people!
Olov Redmalm
, teller of ultra-violent space-westerns, and creator of
Wayfar
, the greatest future-tech-noir comic to ever feature a guy named Ivar.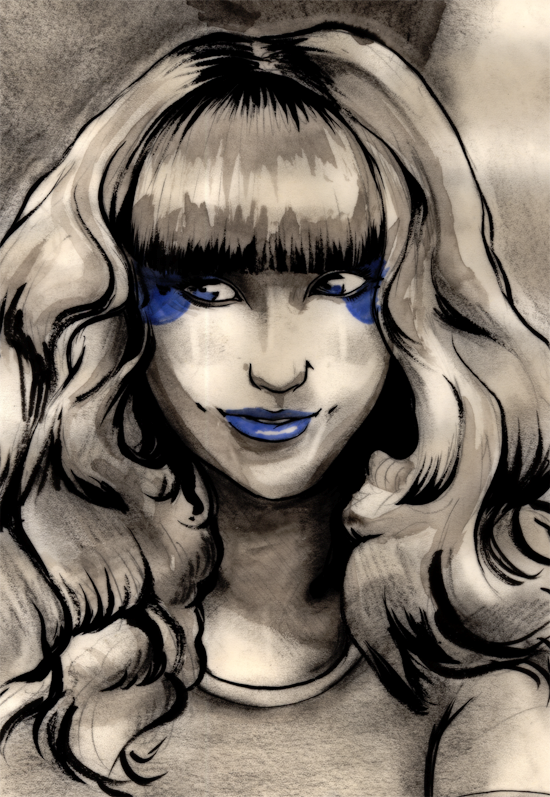 Linus Remahl
, who does really, really neat stuff of all kinds, but who really needs to update his blog more often. Please?
Bockom
, creator of the glory that is Bastard Pike and the
Lobster Mobster
. Perhaps if he's prodded enough, he'll update more. :P
BG
, who is silly and doesn't have a sketchblog (this is a hint to get one, BG!), but who really needs to draw more. The world needs more bat-pig-cats.
Daniel Olsén
, cartoonist, illustrator, all-around awesome guy.
Alek Kalabakov
, who has done more crosshatching than you probably ever will, and then some. What he doesn't know about crosshatching is not worth knowing.
And last but definitely not least,
Efraim Ramsén
, drinker of coffee, conqueror of deadlines, drawer of zombies, and the one who reminded me I ought to be doing this sort of stuff.
Aaaaand - that's about it for the bragging about cool people I know.
Oh, and before I go - here, have a bonus daily-sketch thing: